Group milestone
FOUNDING OF THE BOBST COMPANY
Joseph Bobst begins distributing printing ink produced by the German firm Schmidt Brothers from Bockenheim
near Frankfurt.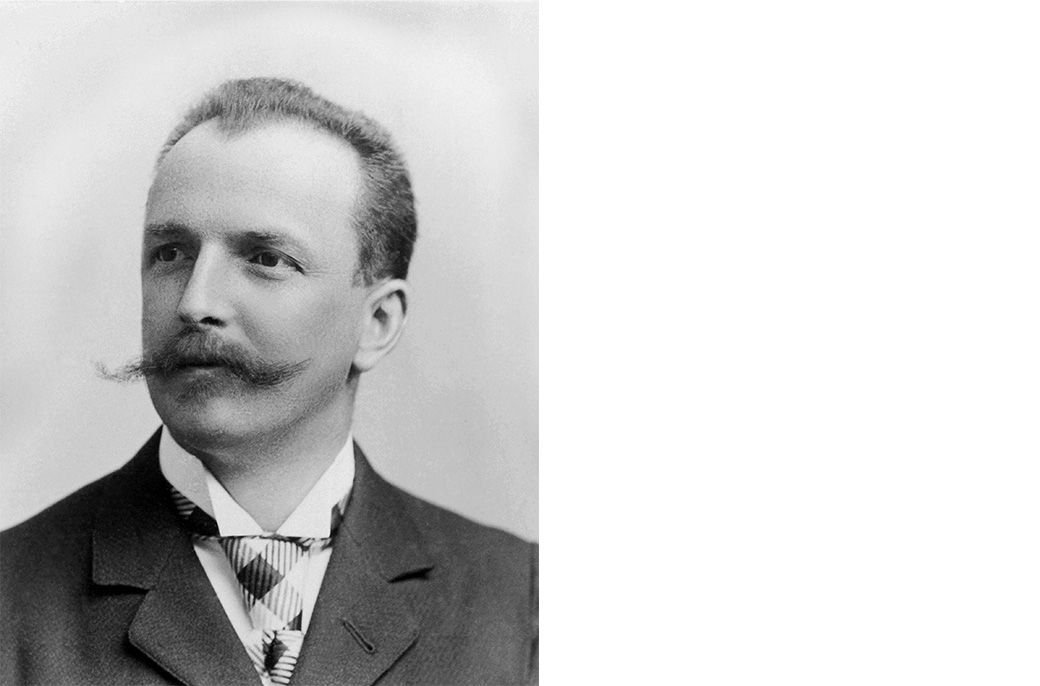 1890
Ackno wledged as a professional
Joseph Bobst founds the Lausanne chapter of the Swiss Association of Printing Professionals.

1893
SHOP OPENING
Having left his job, Joseph Bobst officially lists his printing supply company with the Commercial Registry on
January 5, 1893.

1893
Rudolf Diesel patents his
compression-ignition engine.

1897
BIRTH OF HENRI BOBST
Henri Bobst is born in Lausanne on December 19, 1897. He would become the talented technician and visionary who drove the Group's industrial development.

1904
NEW OFFICES
IN LAUSANNE
Joseph Bobst prospers, printing a catalogue, selling supplies and repairing machines. The company moves into bigger offices and a store located on Place de la Gare du Flon.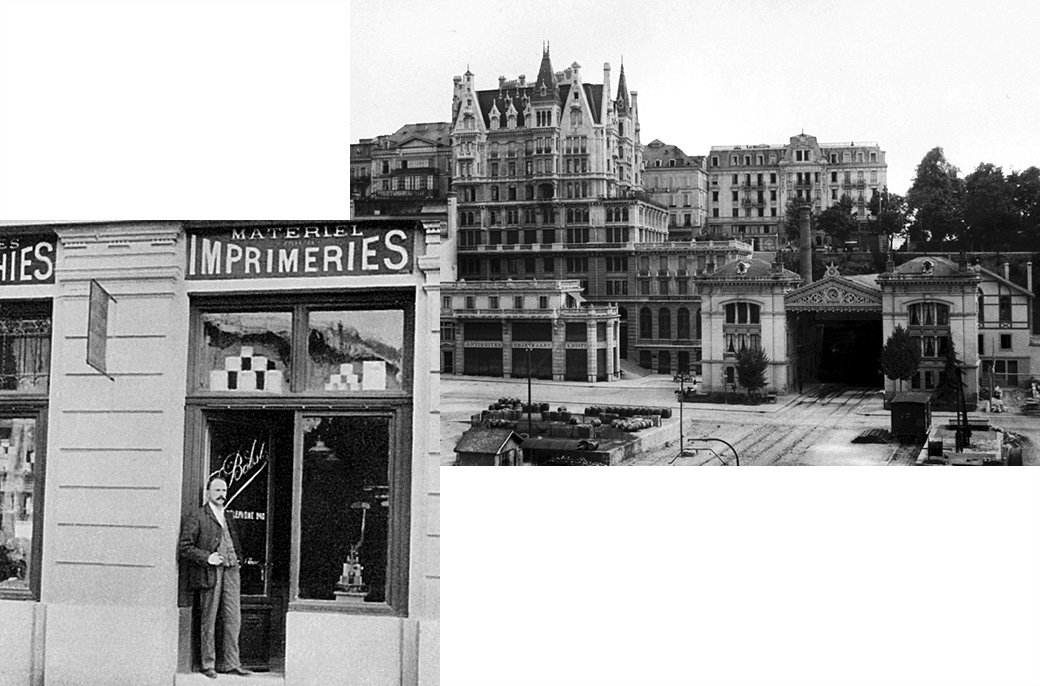 1900
Paris inaugurates
its Metro Line 1.

1908
REPAIR WORKSHOP
Three technicians are hired to repair machines on-site for customers. The workshop sells second-hand machinery and manufactures printing tools, roller printing presses and mobile lifts.

1908
The first Ford Model T
comes off the assembly
line in the United States.
Technological innovation
BRAILLE PRINTING PRESS
At age 18, Henri Bobst develops the first rotary cylinder press that could print the Braille alphabet using embossed dots. His inventive interpointing system can print on the front and back sides of the page without crushing the dots. The machine turns out several thousands of sheets per hour and is one of the first of many legendary successes for BOBST.

1912
The Titanic passenger
liner sinks on April 15.

1917
THE BOBST TRADEMARK
The cog logo becomes the company's emblem as a
machine builder.


1915
Einstein completes the publication
of his theory of relativity.

1918
A JOINT STOCK COMPANY
The economy recovers shortly after the end of World War I. Joseph Bobst and his sons are confident. They found the joint stock company J. Bobst & Fils SA and present their carton board machines at the Lyon International Fair.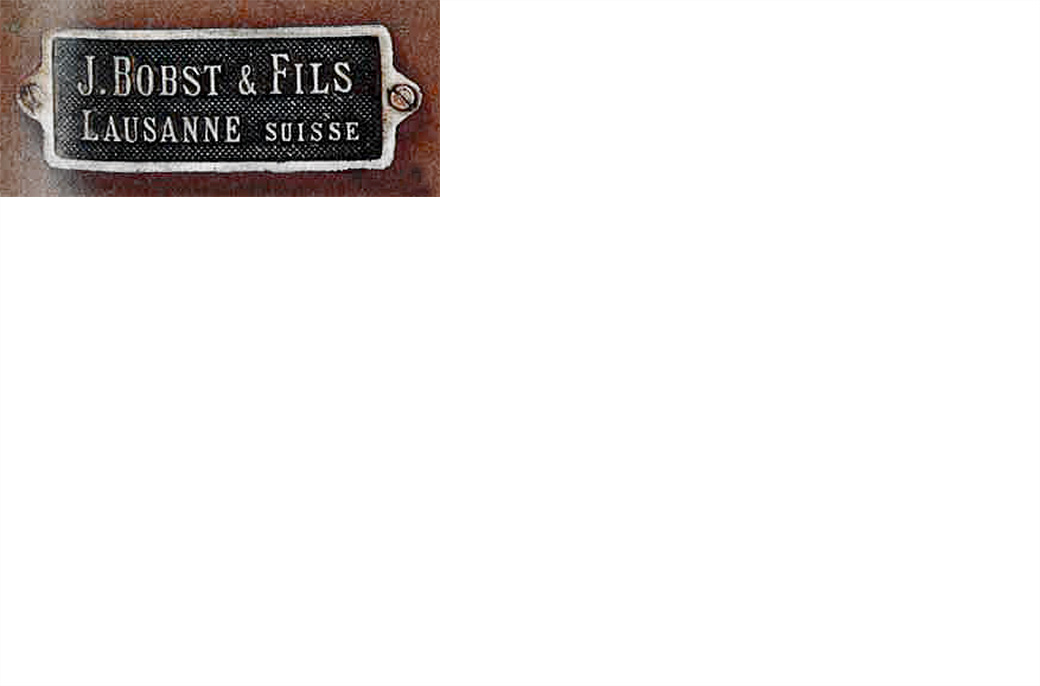 1921
MR2BA CARTON BOARD CUTTING MACHINE
Joseph Bobst designs a new type of machine featuring automatic shears for precision die-cutting of large sheets of carton board. The machine is ready in record time and meets with customers' needs.

1922
Tutankhamun's tomb is
discovered in Egypt.

1924
BOBST SELLS
ITS ASSETS
Under pressure due to competition from France and Germany, J. Bobst & Fils SA is strapped for cash. The company decides to sell its carton board machinery assets to the French firm Marinoni.

1926
Restructuring of Bobst workshops
To avoid bankruptcy, the company reduces its joint stock capitalization from 360,000 to 270,000 Swiss francs. In 1921, the company is still worth 1 million Swiss francs.
1927
Charles Lindbergh completes the first successful solo
flight over the Atlantic Ocean from New York to Paris.
Technological innovation
SUCCESS OF THE AUTOVARIABLE
At the Leipzig Trade Fair in 1933, Henri Bobst signs an agreement with the German manufacturer H. W. Casack to use his web-fed process for carton board. After a full year of development, the Autovariable prototype, an adjustable format machine used to cut boxes and print them, is a hit at the Foire de Paris.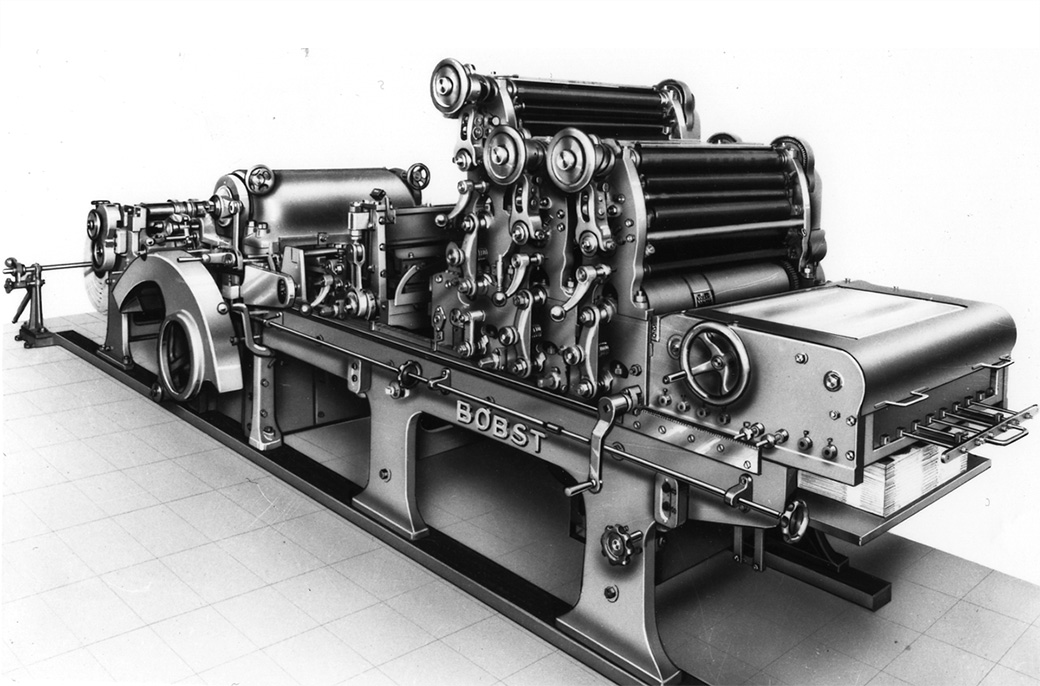 1935
The first edition of the Monopoly
board game is released.

1938
OPENING OF THE PRILLY PLANT
The company switches to industrial production and builds a plant in Prilly, near Lausanne. At the same time, Henri Bobst launches the employee magazine "Trait d'Union" and founds Bobst-Sports, the leisure organization for the
company's workers.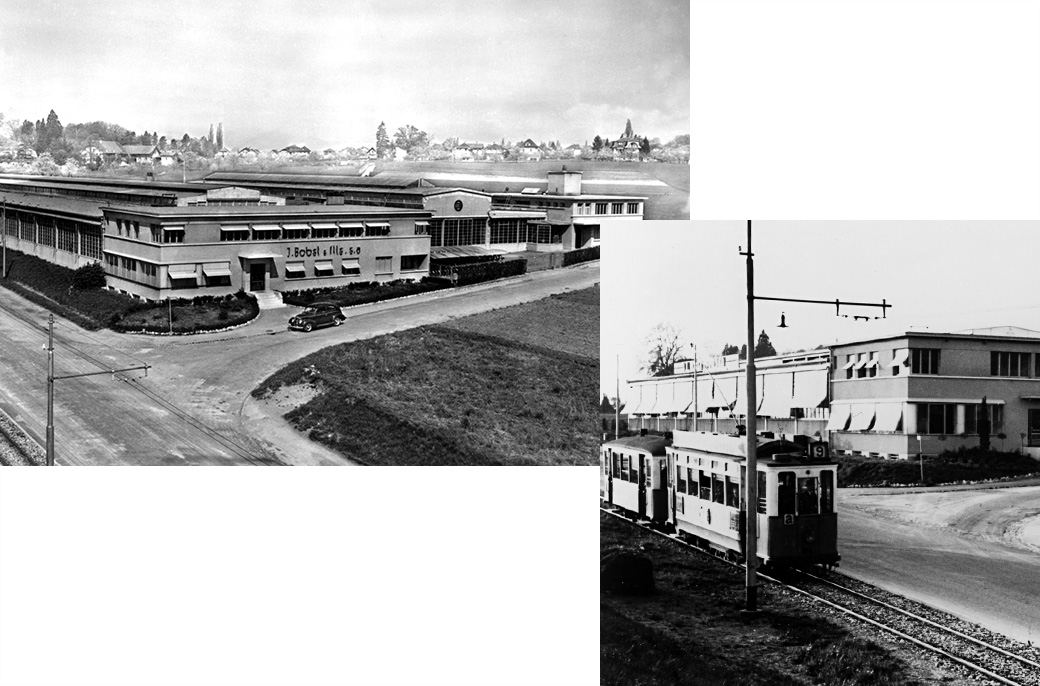 1938
The VW Beetle pre-production
model is released.
Technological innovation
BOBST AP 900 AUTOPLATEN
With the AP 900, the world's first automatic die-cutter, BOBST revolutionizes carton board die-cutting
and creasing.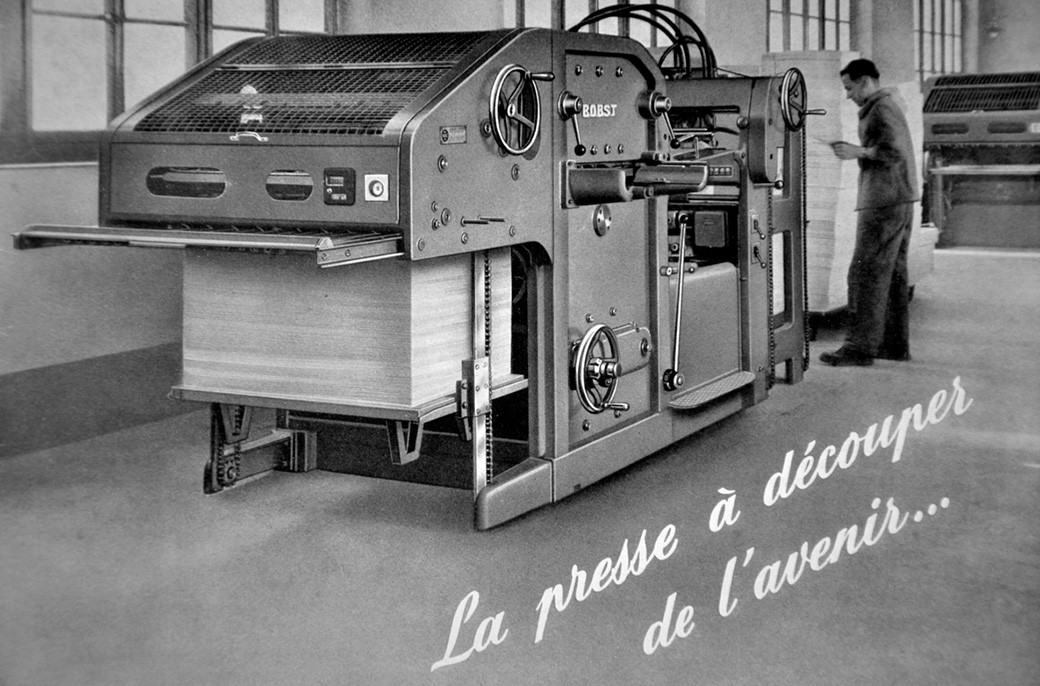 1940
50 YEARS OF BOBST
Celebrations are limited due to rationing and the serious events unfolding.

1942
PCR 382 FOLDER-GLUER
The first folder-gluer is launched. By combining various technological solutions, the PCR 382 unlocks the BOBST potential for innovation, a quality it has maintained
ever since.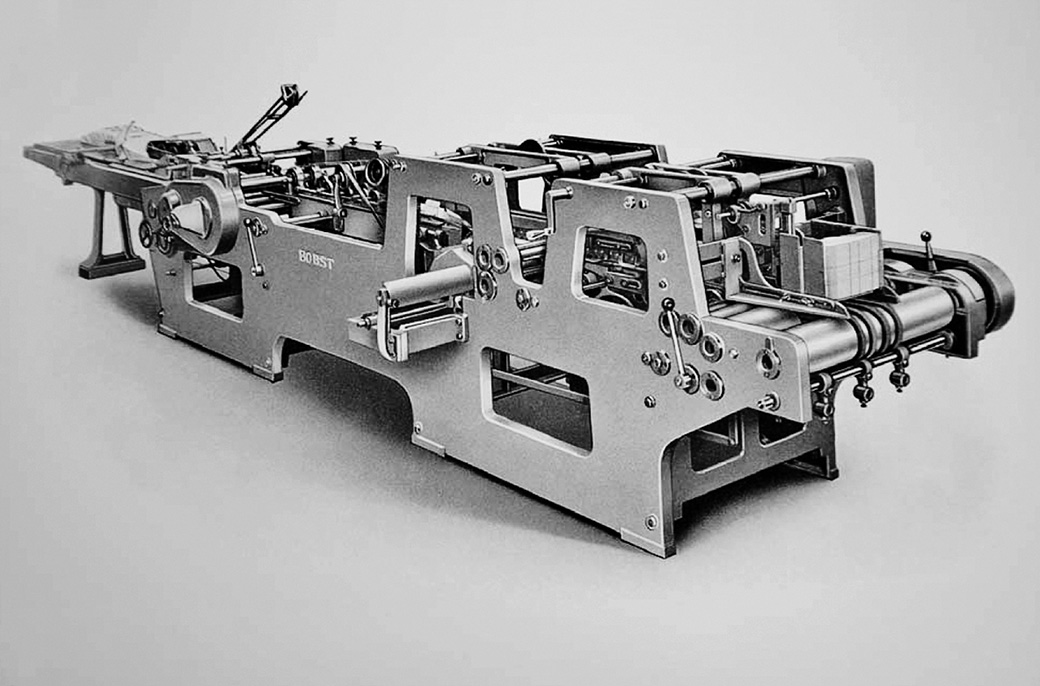 Group milestone
END OF THE WAR AND FLOURISHING BUSINESS
Bobst employs 200 people. Its revenue grows 80% compared with the previous year. In 1947, for the first time ever, the plant closes for one week of holiday.

1948
Nestlé launches Nestle Quik, the chocolate flavored drink
later more famously known as Nesquik.

1950
NORTH AMERICA DRIVING BUSINESS
North America becomes BOBST's leading market, where the company generates 15% of its revenue in 1957.

1950
The first color television shows
are aired in the United States.

1950
BOBST, A QUALITY MACHINE
The SP 1080 Autoplaten® is an early example of a machine that embodied the modern qualities of BOBST equipment: expertise, easy maintenance, unparalleled quality
and productivity.

1951
DRUPA '51: RECORD SALE OF 43 MACHINES
The first time J. Bobst & Fils SA takes part in the drupa trade fair, 20 tons of equipment is sent to its stand in Düsseldorf. The company triumphs, selling 43 machines.

1956
LAUNCH OF THE SP 1260-E
This machine is designed to work with board in 1,260 x 920 mm formats, coming in several versions for die-cutting and hot foil printing and stamping. The SP 1260-E offers manufacturers new options for finishing packaging.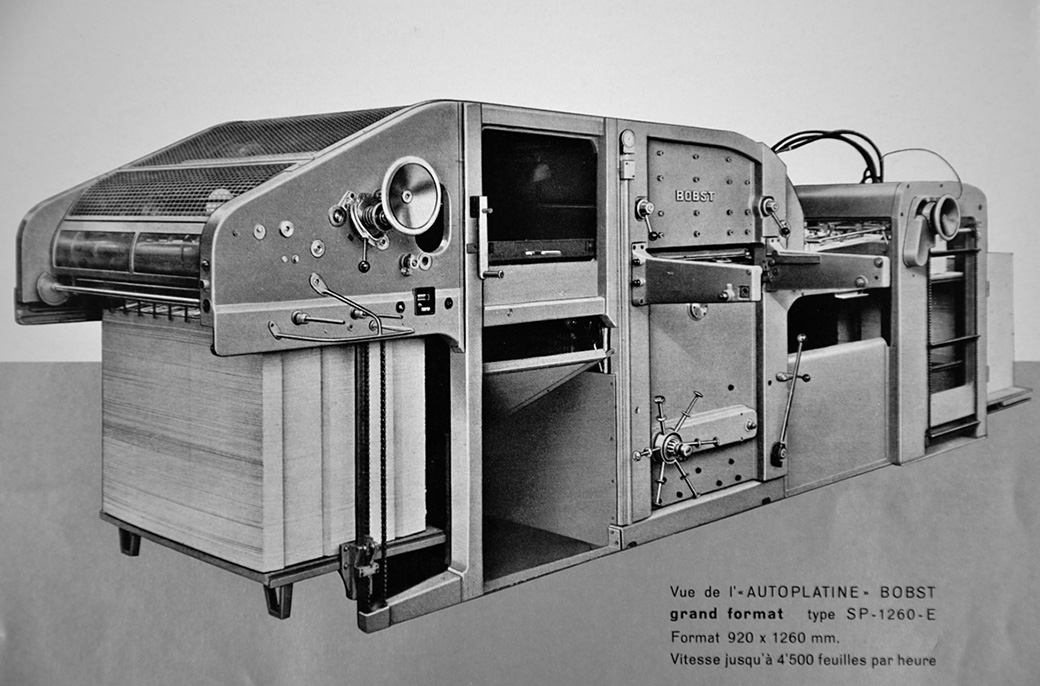 1956
THE MACHINE FOR AMERICA
The SPO 1575 die-cutter (1,575 x 1,055 mm format) marks BOBST's entry into corrugated board converting.

1957
The Treaty of Rome establishes
the European Economic Community.
Group milestone
1 000TH AUTOPLATEN SOLD
BOBST ships its thousandth die-cutter from its Prilly factory, an SP 1260-E sold to New Zealand.

1961
The Grande-Dixence Dam, the tallest gravity dam
in the world, opens in Switzerland.

1965
ACQUISITION OF CHAMPLAIN
Renamed Bobst North America Inc., the Champlain site in Roseland, New Jersey is the starting point for setting up a sales network in the United States. Mass production lines for packaging continue to be manufactured in Prilly.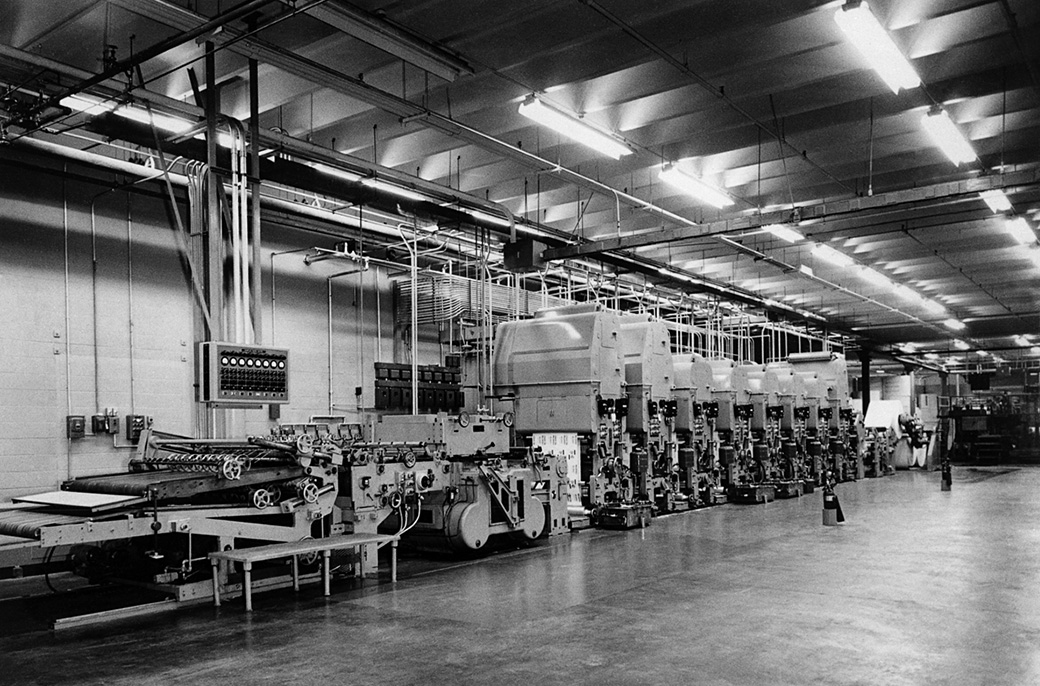 1964
The Great St. Bernard Tunnel links
Switzerland to Italy.

1965
Bobst Italiana
Now located in Piacenza, Italy the forerunner of Bobst Italia SpA is set up in Milan, Italy.

1965
SP 1420-E AUTOPLATEN®
Simple, robust and reliable, this die-cutter also handles the new larger carton formats developing in Europe.

1968
WEB-FED ROTOGRAVURE PRINTER
The CORSAIR 940/1225 is the first Bobst-Champlain web-fed rotogravure printer manufactured in Switzerland and is specially designed for the flexible packaging market.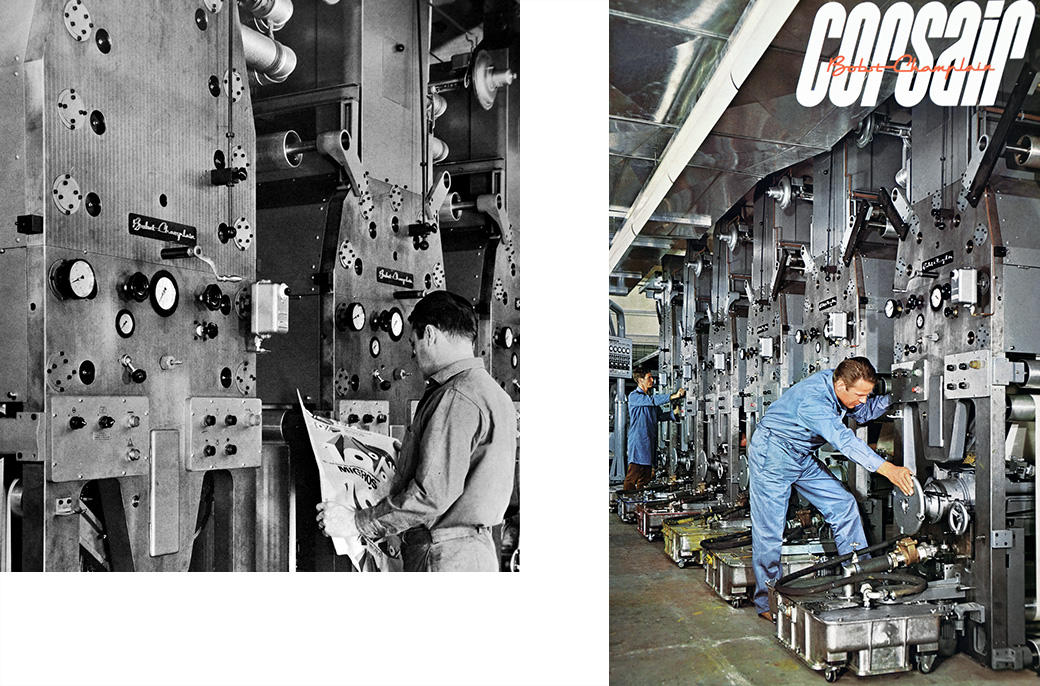 1969
Neil Armstrong becomes the first
human to walk on the moon.

1970
THE COMPANY NEEDS SPACE
By the late 1960s, space is running out at BOBST's Prilly site, and the crowded work space causes problems. In 1970, the company buys a 300,000 m2 plot of land stretching into three municipalities – Mex, Vufflens-la-Ville and Villars-Sainte-Croix – seven kilometers outside of Lausanne.

1971
OFFICE OPENED
IN JAPAN
Nihon Bobst KK is set up, now known as Bobst Japan Ltd, in Tokyo, Japan.

1971
The USSR launches the first
occupied space station.

1972
BOBST BRAZIL
The Group buys a 95,000 m2 piece of land in Itatiba. The Bobst Brazil site (BBR) is built in 1996 as the new facilities for Bobst Latinoamérica do Sul Ltda. An office is opened in
São Paulo in 1974.

1974
BOBST employee Victor Defago wins two gold medals in the ski world championships for the disabled.

1974
LAUNCH OF THE LEMANIC BRAND
With its new design and advanced technology, the LEMANIC 1425 brings an efficient web-fed mass converting production line to carton board packaging.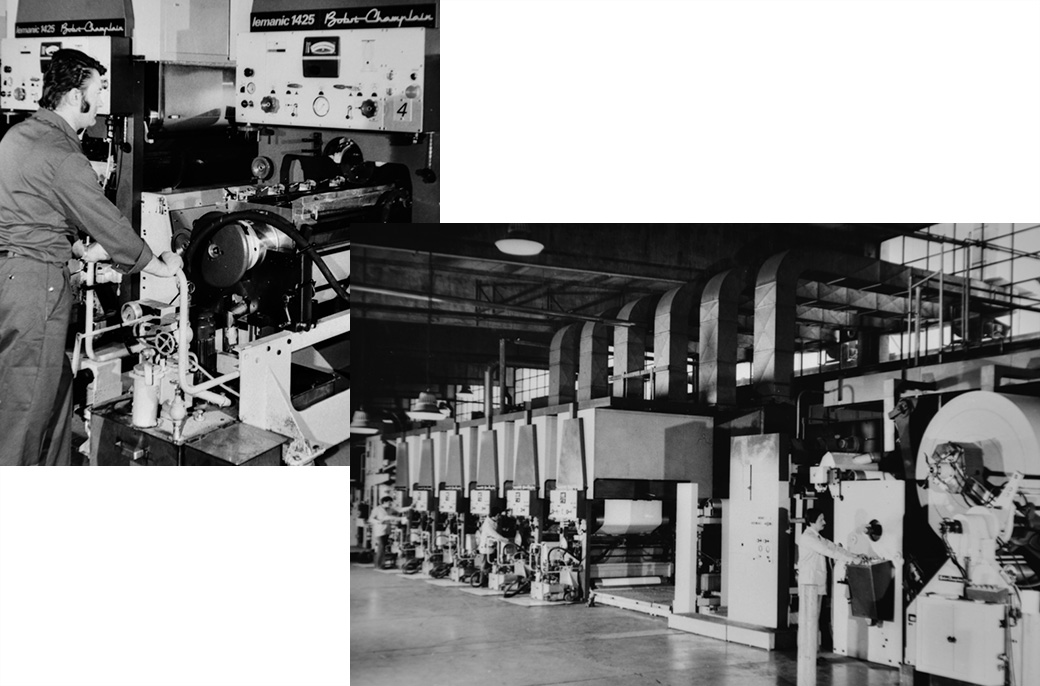 1975
BOBST Graphic Eurocat
This line of phototypesetting systems is primarily used to process complex graphics and layout at speeds of up to 120,000 characters per hour.

1976
Commercial flights begin on Concorde, the supersonic jet airliner jointly operated by the French and British.

1977
FIRST BUILDING COMPLETED IN MEX
After two years of construction, the first industrial building at the Mex site is inaugurated on April 15, 1977. The three-story, U-shaped building is the facility for Bobst Graphic, Bobst-Registron and Bobst electrical-electronics.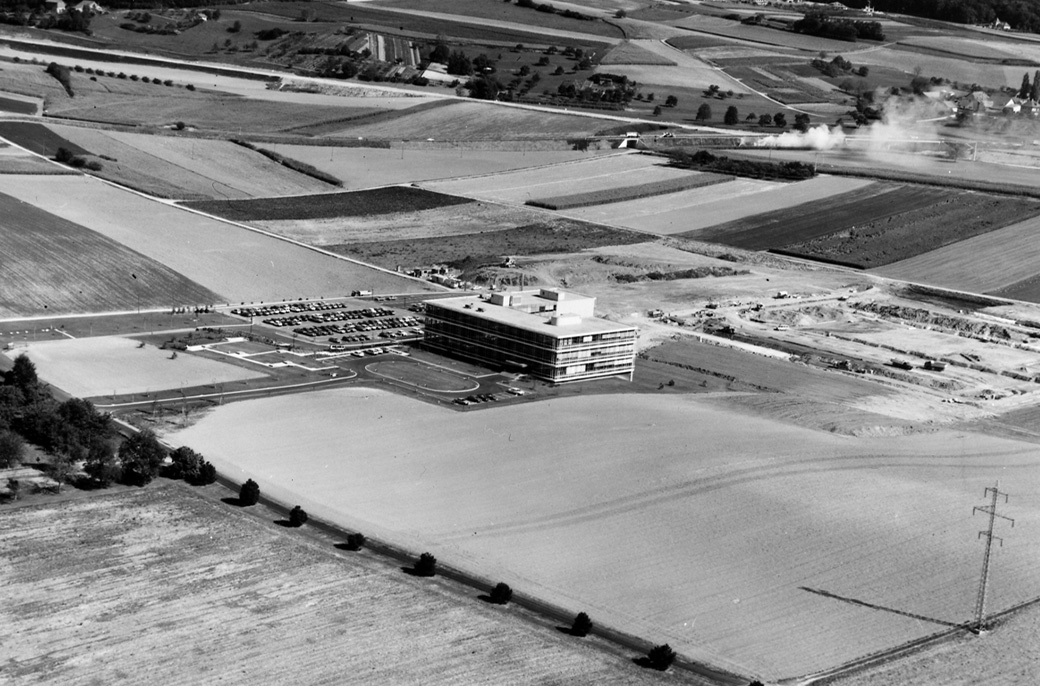 1978
NEW COMPANY NAME
J. Bobst & Fils SA becomes Bobst SA. The company is officially listed on the Lausanne stock exchange.

1979
NORTH AMERICA
Bobst Canada is set up with headquarters in Montreal.

1979
The Sony Walkman, the first portable cassette player, hits the market.

1980
BOBST BRAZIL
Start-up of a plant in Maua.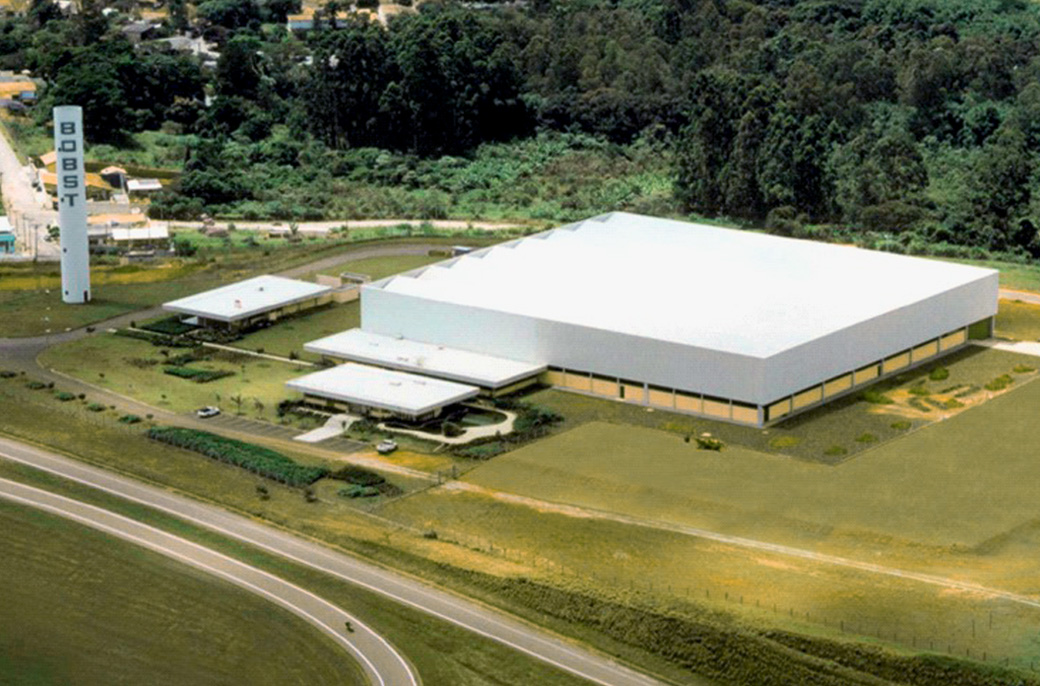 1981
BOBST GRAPHIC
The businesses are sold to the U.S.-based Autologic, a subsidiary of Volt Information Sciences Inc. The electronics expertise gained in phototypesetting would be used to build Bobst machinery.

1981
The success of the IBM PC 5150 carves
out the market for personal computers.
Technological innovation
1982, A BANNER YEAR
BOBST sells its 5,000th Autoplaten® machine. The Group presents it latest model, the SP 102-CE, at the drupa trade fair. The cam movement of the lower beam on the machine and the optimized carton board transport timing make it the first press to produce over 10,000 die-cut sheets
per hour.

1983
The Pasteur Institute identifies
the virus that causes AIDS.

1985
COMPANY ACQUISITIONS
Bobst acquires two corrugated board machine manufacturers, S.A. Martin based in Villeurbanne and Bron near Lyon, France. One year later, BOBST acquires Peters Maschinenfabrik GmbH, based in Hamburg, Germany.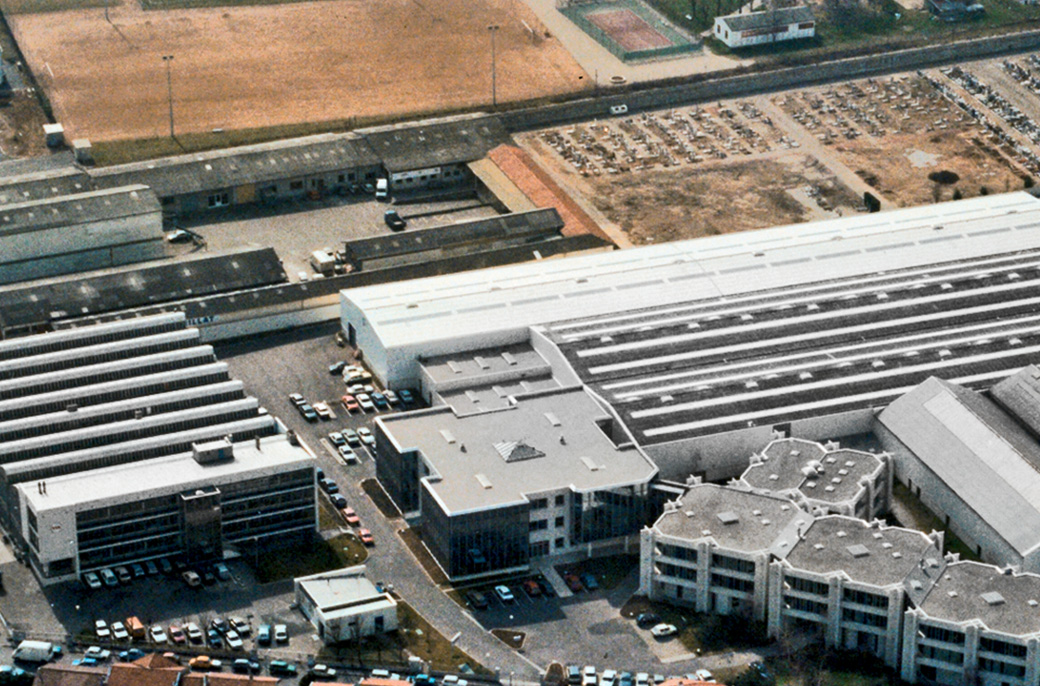 1985
NEW MANAGEMENT STRUCTURE
An executive management team is formed, with pierre Baroffio, Raymond Heimberg and Jacques Schluchter.

1985
JVC begins selling
VHS camcorders.

1986
ELECTRONIC FOLDER-GLUER
DOMINO produces crash-lock bottom boxes in carton board.

1986
AUTOMATIC PACKER
CARTONPACK stacks boxes in shipping containers.

1986
LEMANIC 820 PRODUCTION LINE

1987
INVESTMENT
Bobst buys a stake in the share capital of the Italian company Schiavi SpA – operating out of Piacenza and Modena – and specialized in printing and laminating flexible materials. Full acquisition of S.A. Martin, which became a wholly-owned subsidiary of the Bobst Group.

1987
DEATH OF JACQUES BOBST
Jacques Bobst (born in 1931), son of Henri Bobst, became an engineer and joined the company in 1956. He was in charge of the Group's industrial property and registered a number of patents. Jacques Bobst became the company's Managing Director in 1964 and a member of the Board of Directors in 1966. After his death, Pierre Baroffio took over as Managing Director, leading the Group with Bruno de Kalbermatten, Chairman of the Board of Directors.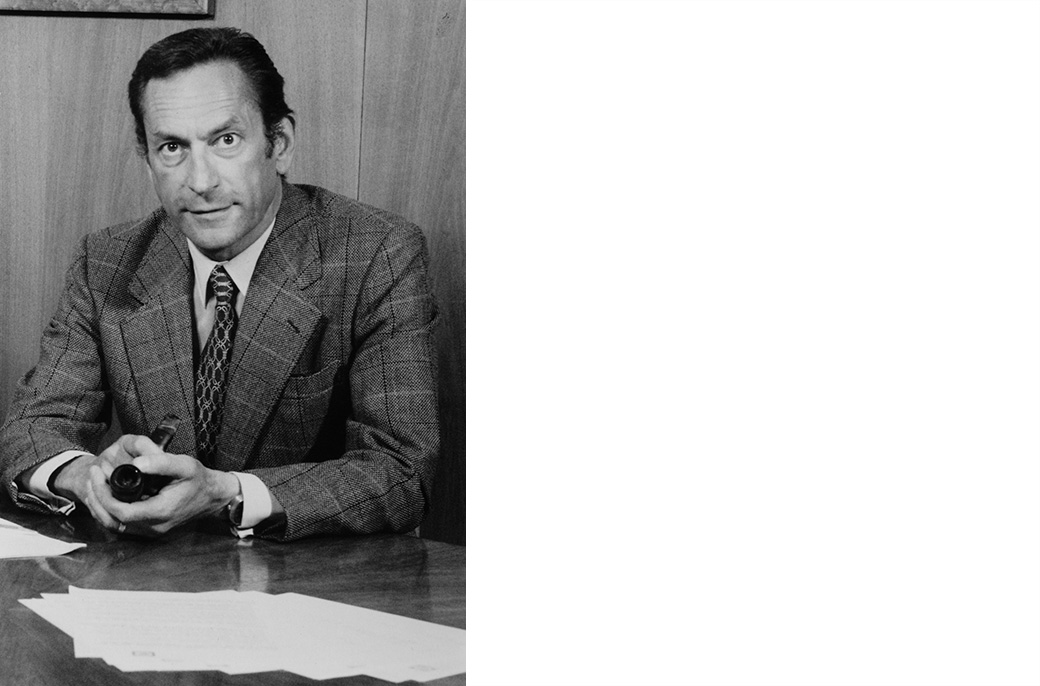 Technological innovation
1330 SUPERLINE FFG
Computer-controlled flexo folder-gluer.

1989
NEW SUBSIDIARIES
Bobst Benelux NV opens in Berchem, Belgium.

1989
The Berlin
Wall falls.

1990
BOBST OPENS ITS FACILITY IN GERMANY
Bobst Meerbusch GmbH opens at
Meerbusch near Düsseldorf.

1990
THE 100TH ANNIVERSARY OF BOBST
The commemoration used the phrase: "Of knowledge and people, 1890-1990."

1992
SUBSIDIARY IN AFRICA
Bobst Group Africa & Middle East Ltd opens in Tunis, Tunisia.

1992
Fujitsu launces the first commercially
available plasma screen.

1992
BOBST CUBE INTERFACE
Computer control system used to operate machines.

1993
COMPANY TAKEOVER
Asitrade AG, now Bobst Grenchen, manufactures micro-flute litho-laminators.

1993
DRO 1624 ROTARY
DIE-CUTTER
This rotary die-cutter improves productivity.

1994
ASIA AND CENTRAL EUROPE
Bobst Taiwan opens, and Bobst Malaysia Sdn. Bhd. opens in Petaling Jaya. Bobst Central Europe s.r.o. opens in Brno, Czech Republic in 1993.

1994
Casio releases the first digital
camera for retail sale.
Group milestone
NEW OFFICES
Bobst India and Bobst Indonesia are set up. Bobst Thailand opens in 1996.

1995
SP 76 BM HOT FOIL STAMPER
This machine makes it easier to switch between jobs and features control systems that offer reliable and
consistent production.

1995
The global position system (GPS) becomes
fully operational.

1997
NEW PRODUCTION SITES
Plants in Shanghai, China and Itatiba, Brazil go into operation. Both sites are later expanded in 2001.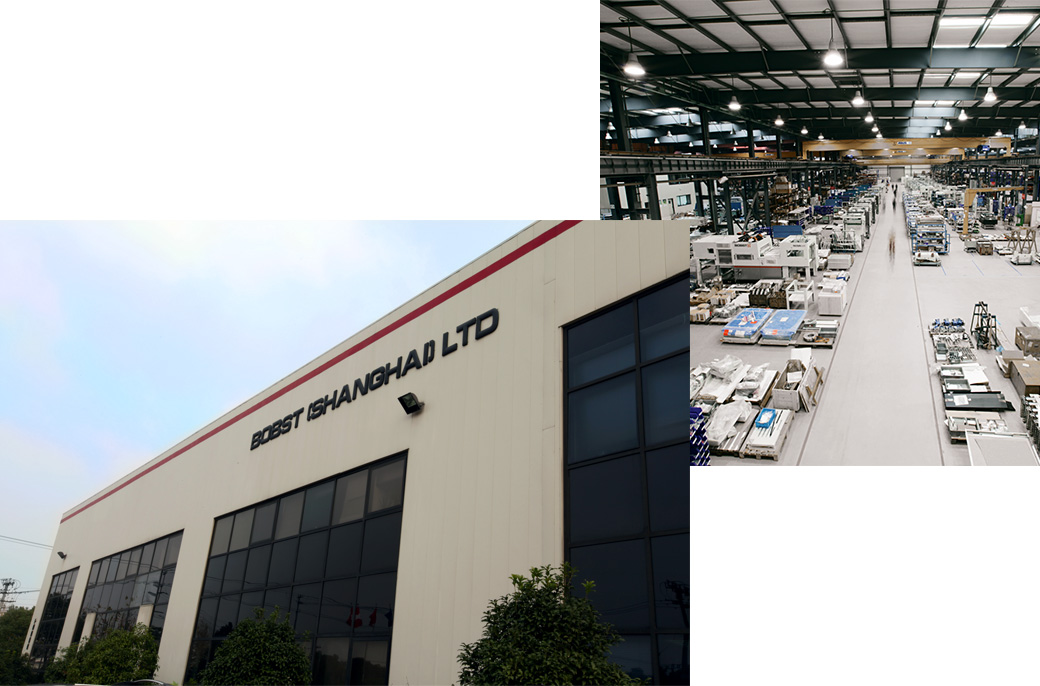 1997
SUBSIDIARY IN MEXICO
Bobst Latinoamérica Norte SA de CV
opens in Mexico City, Mexico.

1998
ALPINA
FOLDER-GLUER
Equipped with the revolutionary GYROBOX pivot system, this machine produces complex folding boxes in a single pass.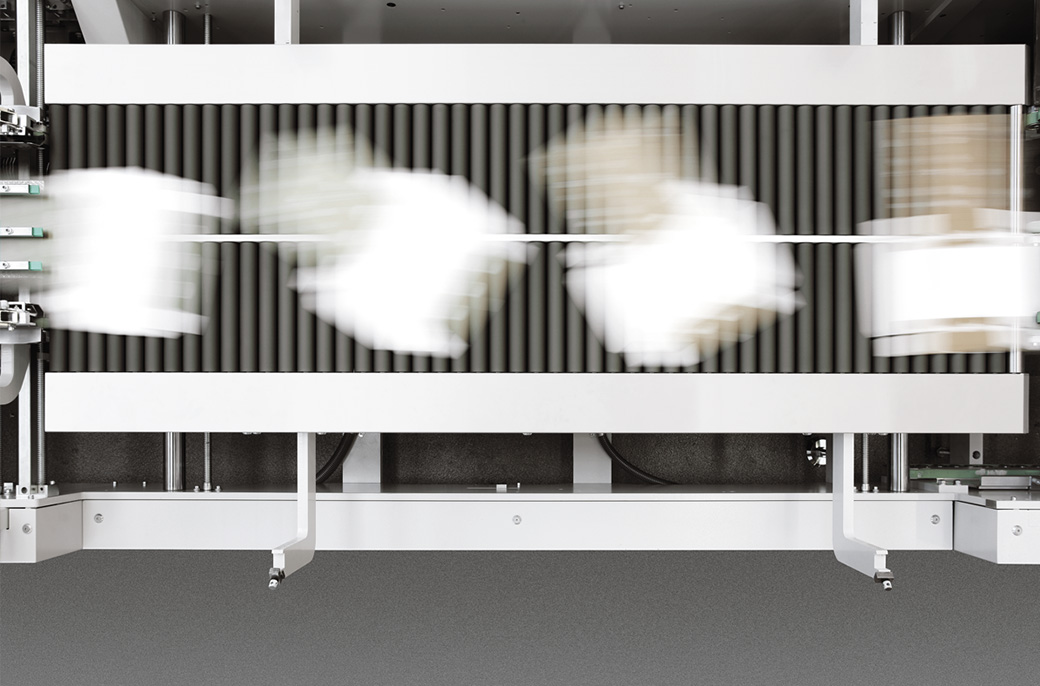 1998
ACQUISITION IN THE UNITED STATES
Bobst buys Corrugating Roll Corporation (CRC) of
Rutledge, Tennessee.

1998
BOBST IN RUSSIA AND POLAND
Bobst CIS LLC is set up in Moscow, Russia. Bobst Polska Sp z o.o. opens in Łódź, Poland in 1999.

1998
The first euro
coin is minted.
Technological innovation
WORLD RECORD FOR SPEED
The SPrintera 106 PER Autoplaten® die-cutter processes 12,000 sheets of carton board per hour.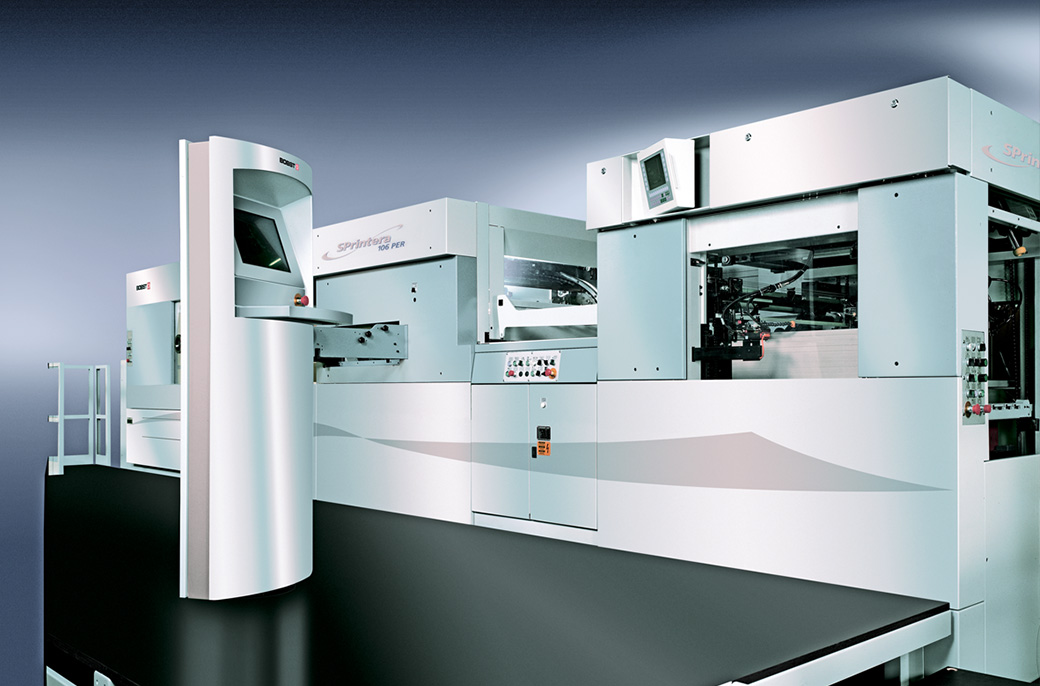 2001
Apple comes out with its new digital
portable music player, the iPod.

2000
NORTHERN EUROPE
Bobst Scandinavia ApS opens in Rodovre, Denmark and Bobst UK & Ireland Ltd in Redditch, United Kingdom.

2000
SCHIAVI COMES UNDER BOBST
The facilities in Piacenza and Modena, Italy are fully integrated into the operations of the Group.

2000
STRATEGIC PARTNERSHIP
BOBST signs an agreement with BHS Group, the world's largest provider of corrugated solutions, located in Weiherhammer, Germany.

2002
PRODUCTION SITE IN INDIA
A plant is built in Pune, India, located about 100 miles west
of Mumbai.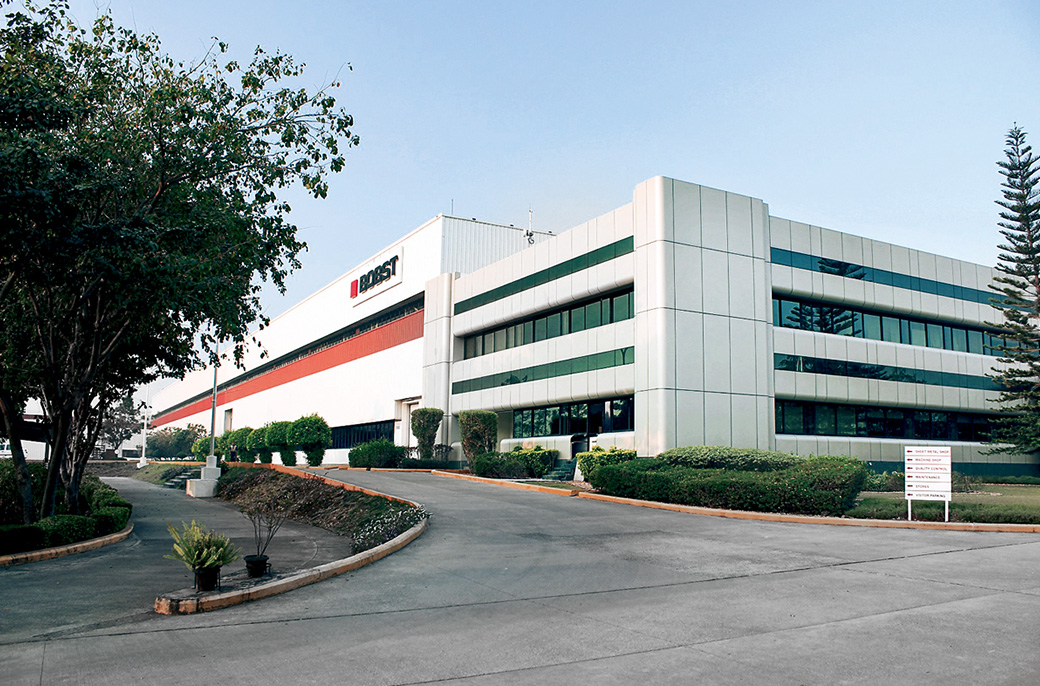 2002
OFFICE IN UKRAINE
A representation office opens in Kiev, Ukraine.

2002
Switzerland becomes a member
of the United Nations.

2003
LYON EXPANDS AND BUYS A COMPANY
Martin buys Rapidex of Angers, France and expands its plant in Bron, near Lyon, France.

2003
NEW OFFICE IN SPAIN
Bobst Ventas y Servicios España S.L. is set up in Barcelona, Spain. It is now known as Bobst Ibérica, S.L.

2003
Scientists achieve the first complete
sequencing of the human genome.
Group milestone
SUSTAINABLE DEVELOPMENT
BOBST adopts the ISO 14001 standard to integrate environmental standards into its management processes.

2004
BOBST buys five companies
Five companies are bought from the Finnish group Metso: Atlas, Titan, Midi, General Vacuum Equipment and Rotomec.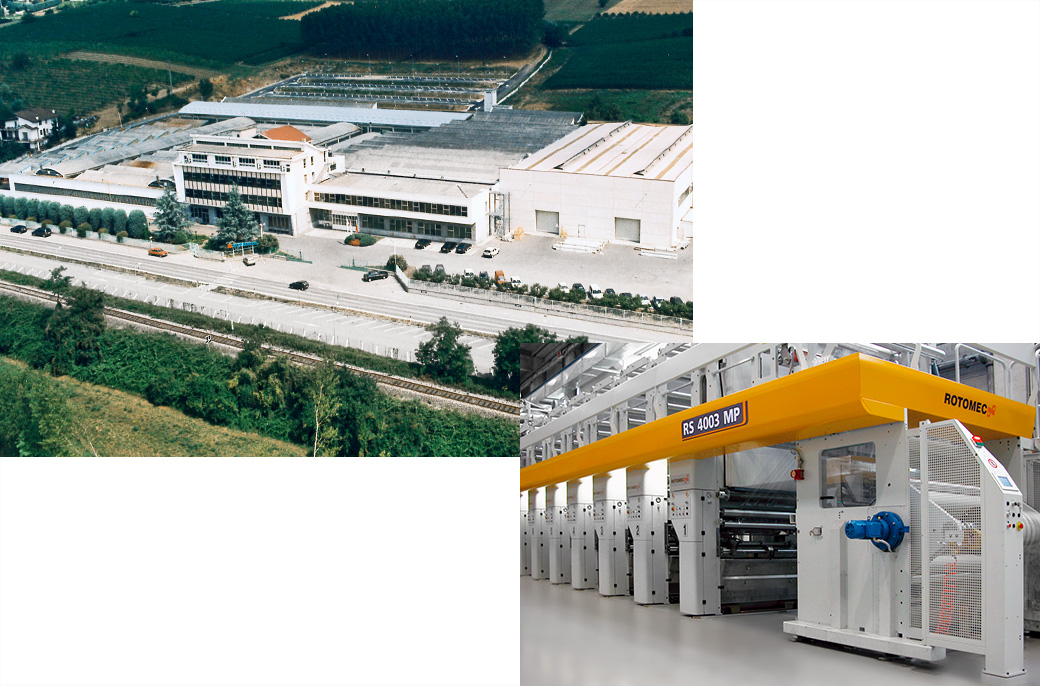 2004
SPERIA 102 FOILMASTER
BOBST invents an external foil unwinding module, with an individual control system. This technology makes the operators' work easier.

2004
ROTOMEC RS 4003MP
Released in 2005, this multifunctional rotogravure printing press offers multifunction production.

2004
Facebook is
officially launched.

2006
CREATION OF
BOBST ITALIA
Rotomec SpA, Schiavi SpA and Bobst Italia SpA merge to become Bobst Italia SpA in Piacenza, Italy.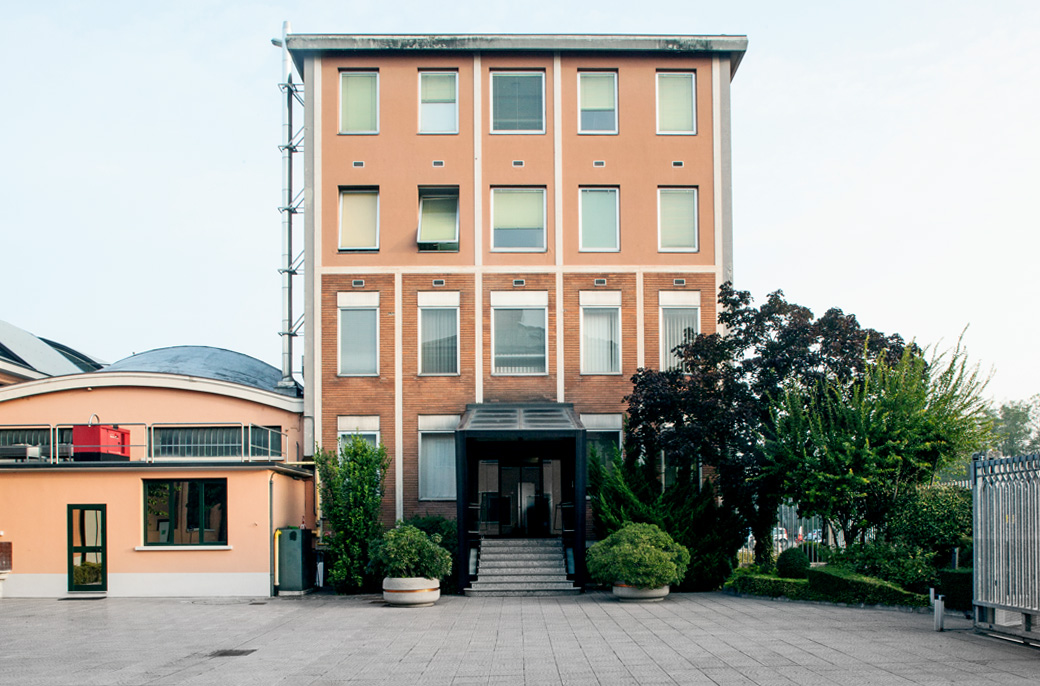 2006
GLOBAL CODE OF CONDUCT
BOBST rolls out its employee code of conduct and guidelines for the conduct of business, with two chapters on
sustainable development.

2006
Nintendo releases its Wii
home video game console.

2007
CL 850 DUPLEX LAMINATOR
With this new machine, and its ultra-sensitive web tension control system, different materials can now be combined, from aluminum foil to plastic films and paper.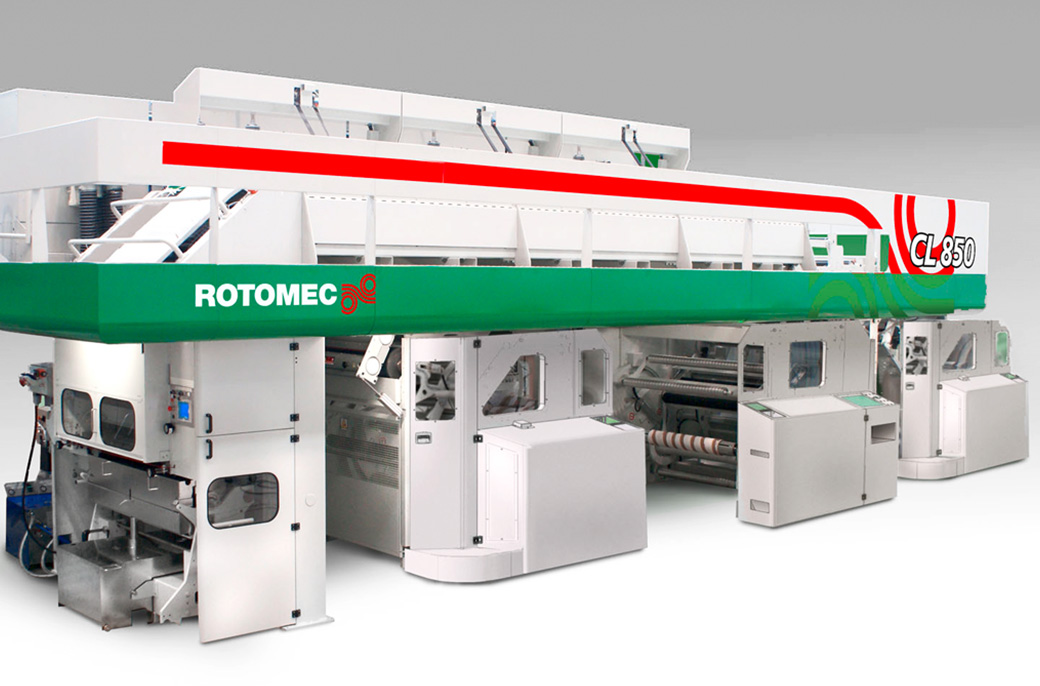 2007
DUPLEX GLUE APPLICATOR
Asitrade GAPRO offers constant glue film and
quality laminating.

2007
The Airbus A380 takes
its first commercial flight.
Technological innovation
BRAILLE PRINTING
BOBST develops ACCUBRAILLE, an accurate, reliable and rapid Braille embossing system, to comply with European legislation requiring information to be included in Braille on all medicine packaging.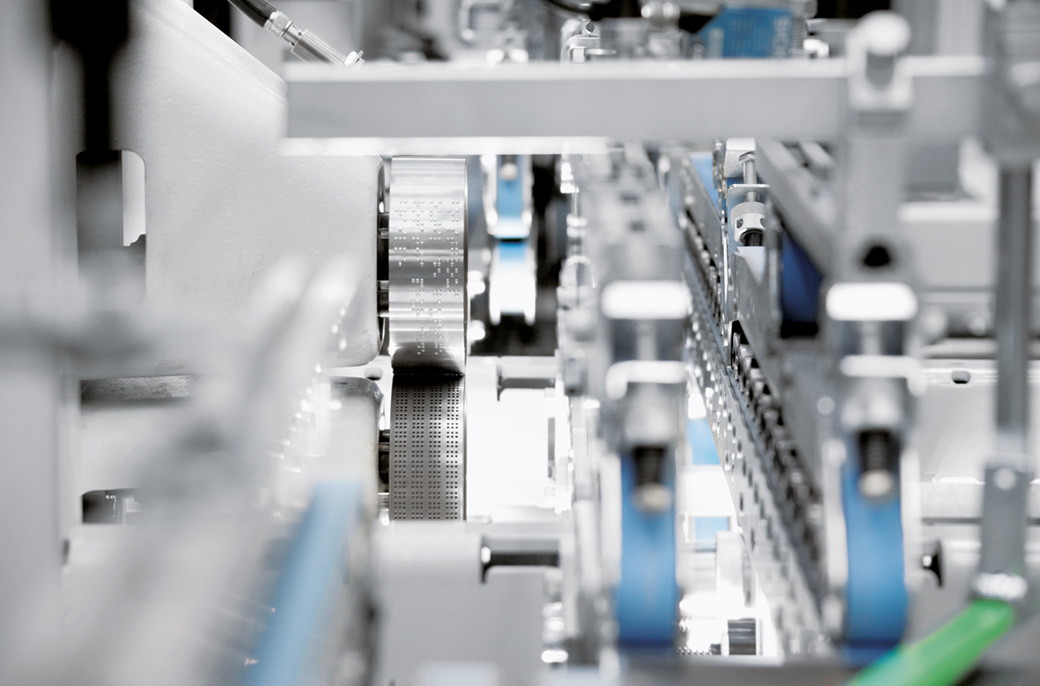 2008
WEB-FED: STRATEGIC TAKEOVER
Fischer & Krecke GmbH, specialized in flexo printing and located in Bielefeld, Germany, joins the Group.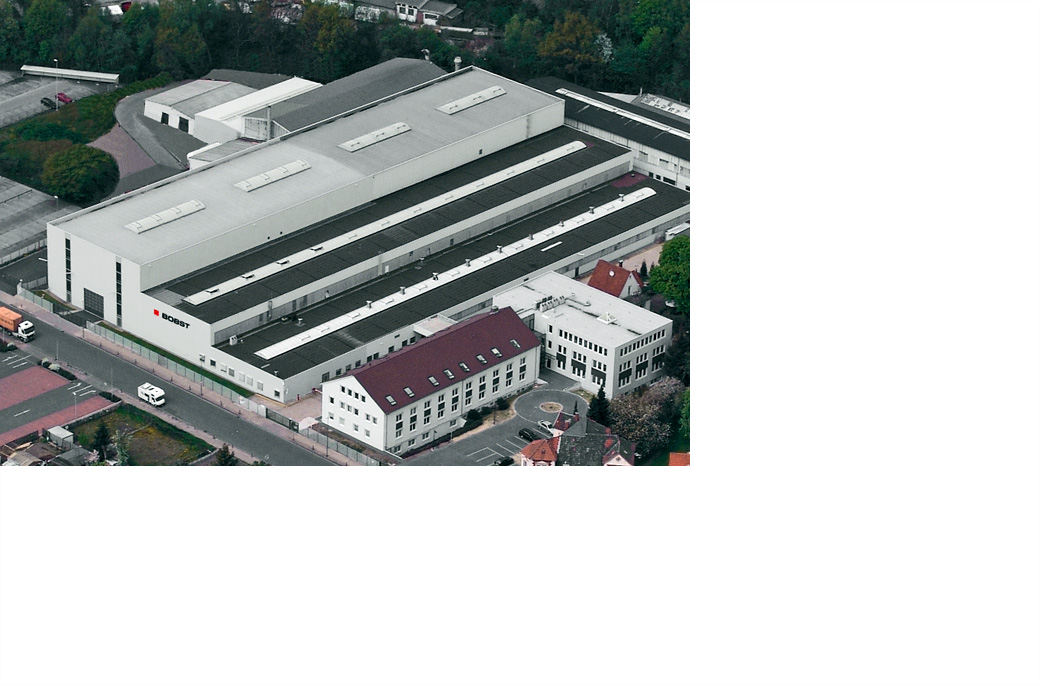 2008
AUTOMATIC OFFLINE SET-UP
smartGPS™ adjusts registration and impression settings before printing, at the flexo plate mounting stage.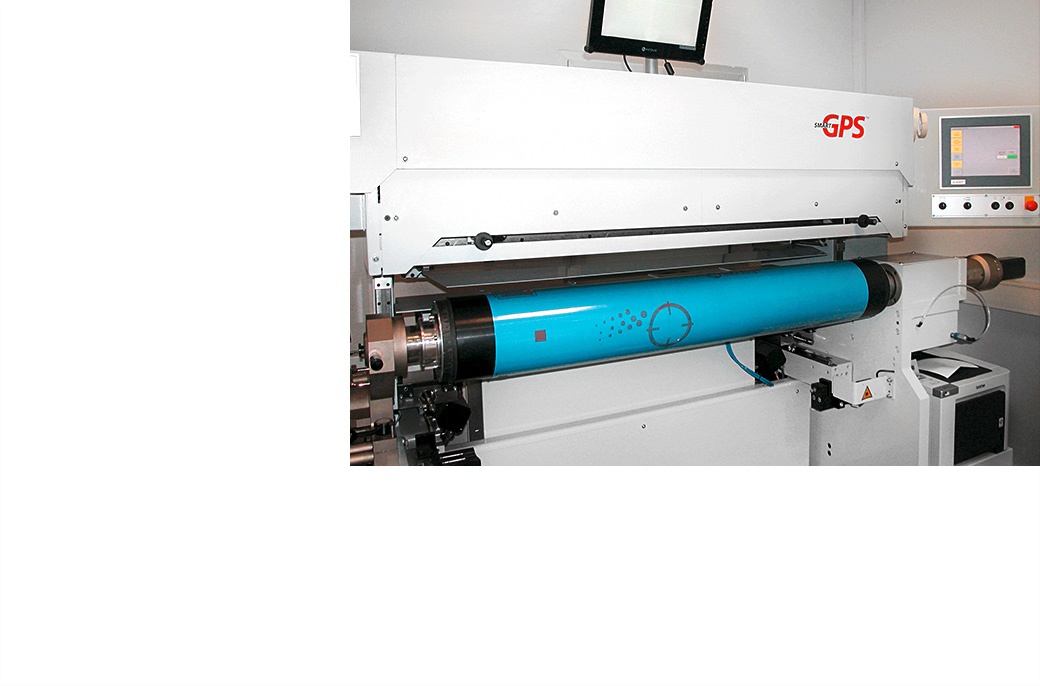 2008
Summer Olympic Games take place in Beijing.

2009
FAg CLOSES ITS DOORS
FAG, or Fournitures pour les Arts Graphiques, in Avenches, Switzerland is dissolved, and the French company Rapidex becomes part of S.A. Martin.

2009
NEW CEO FOR THE BOBST GROUP
Jean-Pascal Bobst, the fourth generation of family member to lead the Bobst Group, is appointed CEO on May 7, 2009.

2009
R&D BY TECHNOLOGY CENTERS
Each production site is restructured and turned into a center for technological excellence. Allocating the Group's expertise in this way promotes business synergies and optimizes research, development and production processes.

2009
Barack Obama is the first African-American
to be elected as President of the United States.

2010
BOBST CREATES THREE
BUSINESS UNITS
BU Sheet-fed : die-cutting, foldinggluing, flexo & folding-gluing, flexo & rotary die-cutting, hot-foil stamping, litho-laminating.
BU Web-fed : gravure, gravure & converting, carton web-fed converting, coating, laminating flexible materials, flexo CI, vacuum coating and metalizing.
BU Services : core services, maintenance solutions, Boost my BOBST, expert solutions.

2010
TECHNOLOGICAL INNOVATION
The MASTERFOIL 106 PR is the first hot foil stamper with a cam gripper bar and Power Register technology. Asitrade MASTERFLUTE is a high-performance sheet to web litho-laminator. MASTERFLEX-HD sets a new standard for high-quality flexo printing, and the AlOx (aluminum oxide) metalizing process offers packaging a transparent
protective barrier.

2011
LEAN MANAGEMENT
The Mex site introduces just-in-time manufacturing.

2011
QUALITY IN METALIZING
The General Hawkeye by BOBST detects, counts and categorizes pinholes and other defects as small as 0.1 mm.

2011
ETERNA AND BRAUSSE BRANDS
A 65% stake is acquired in Gordon Ltd of Hong Kong, China, the parent company of Shanghai Eternal Machinery Co. Ltd and the Eterna and Brausse brands.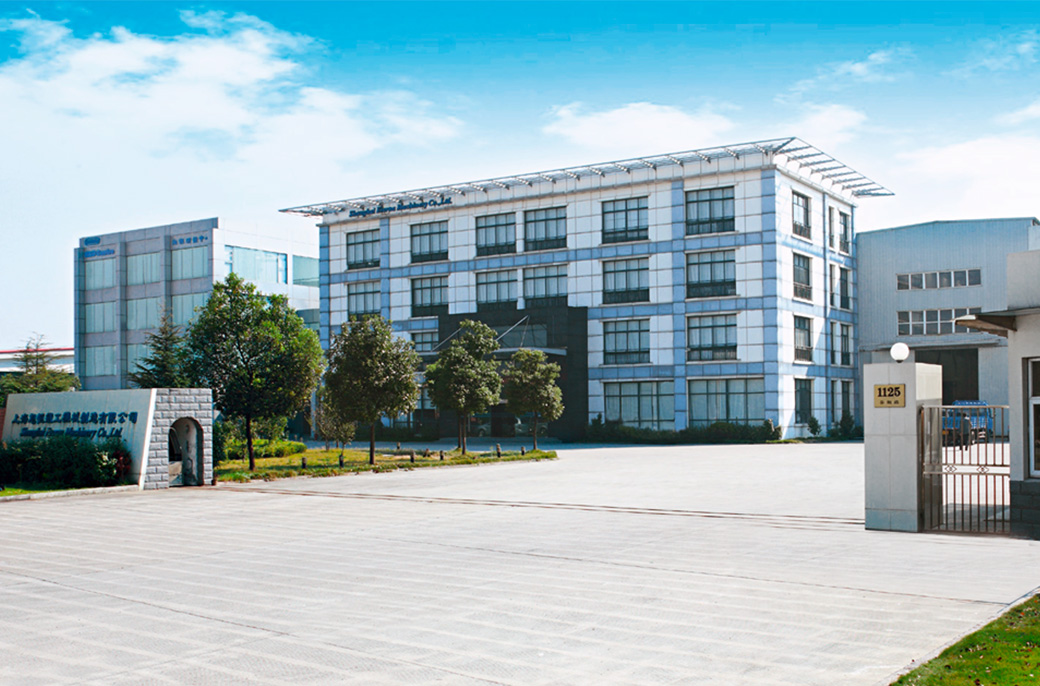 2011
BOBST ACCUCHECK
The first integrated zero-defect quality control system for folder-gluers.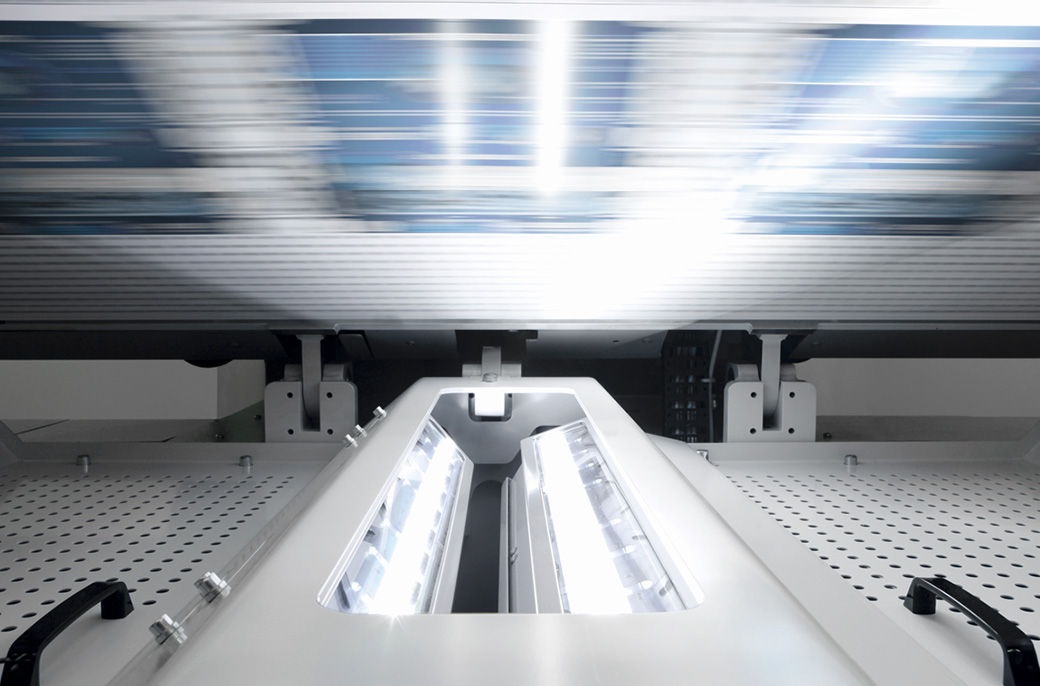 2011
The world population
reaches seven billion people.
Group milestone
DRUPA, RECORD SALES
The Group registers thousands of prospects. Over 40% of the deals signed are with new customers.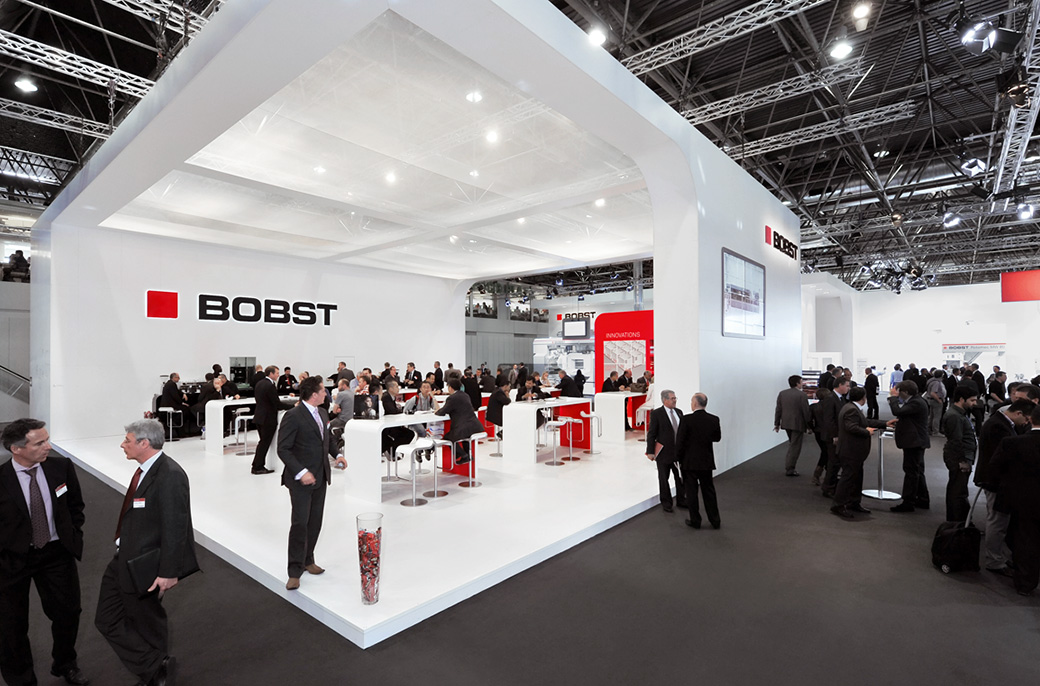 2012
ROTARY DIE-CUTTER
The LEMANIC RDC 82 D, with its rotary converting method, produces over 1.2 billion boxes per year.

2012
EXPERTCUT AND F&K 20SIX Ci
The Autoplaten® die-cutter and flexo printer offer productivity, quality and cost-efficiency.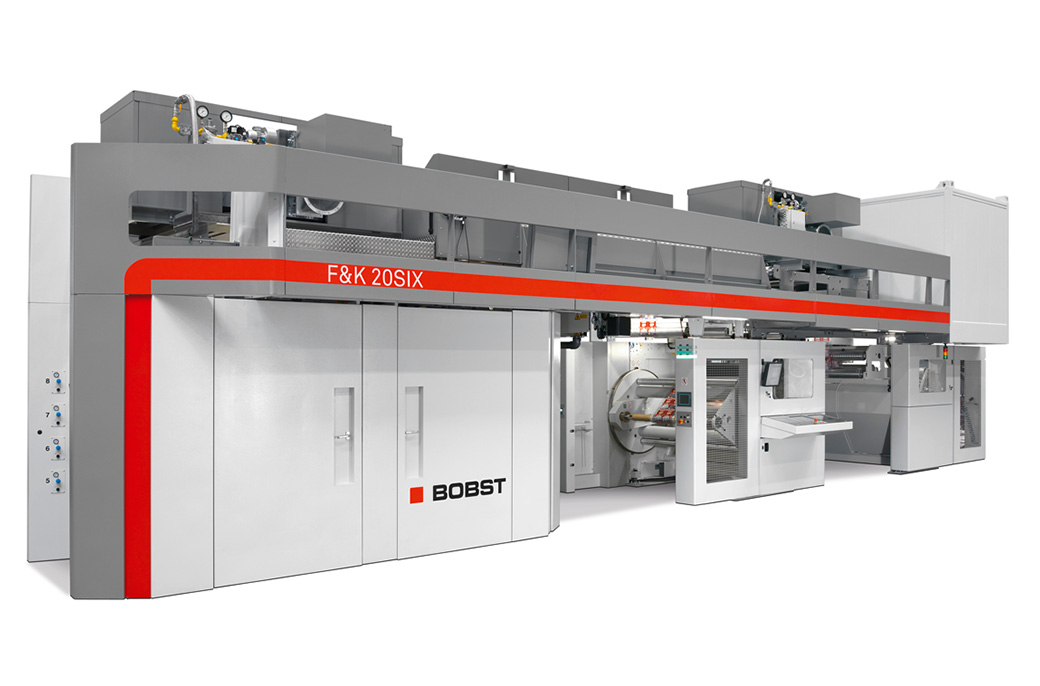 2012
Felix Baumgartner completes the world's
highest skydive, from an altitude of 38,969.40 m.

2012
MEX PRODUCES 50% OF ITS OWN ELECTRICITY
4,250 solar panels installed at Mex in 2012 and 2014, and connected to the combined heat and power system of the site's boiler, allow it to produce up to 50% of its
own electricity.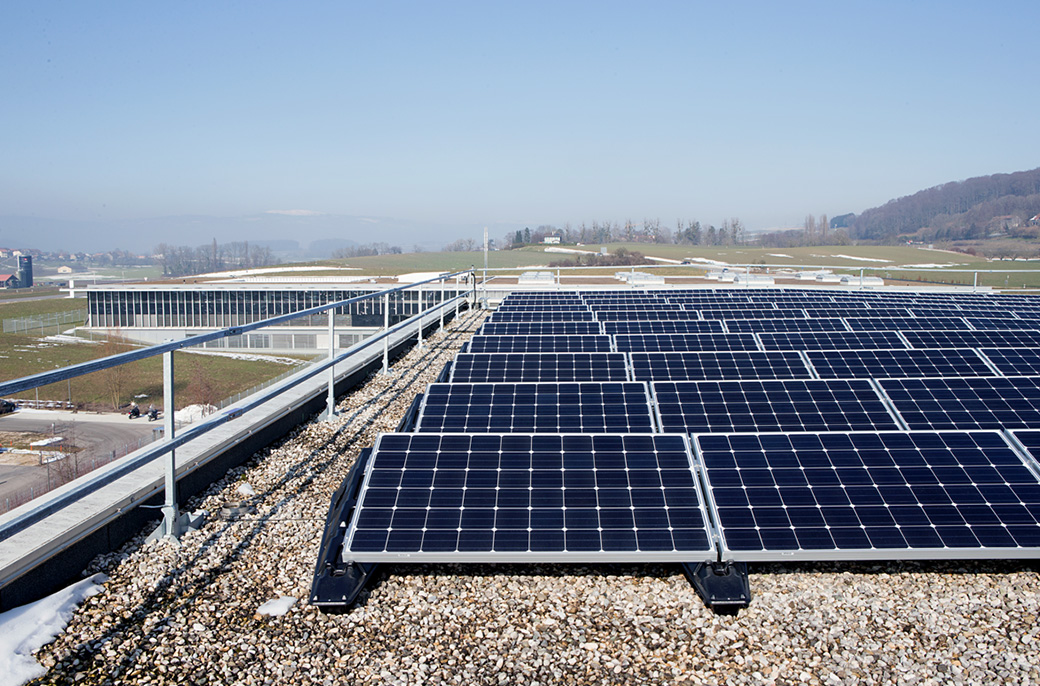 2013
INAUGURATION OF THE MEX FACILITY
After relocating its historical facility at Prilly to Mex and bringing its manufacturing operations to a single site, Bobst Mex SA inaugurates its new offices.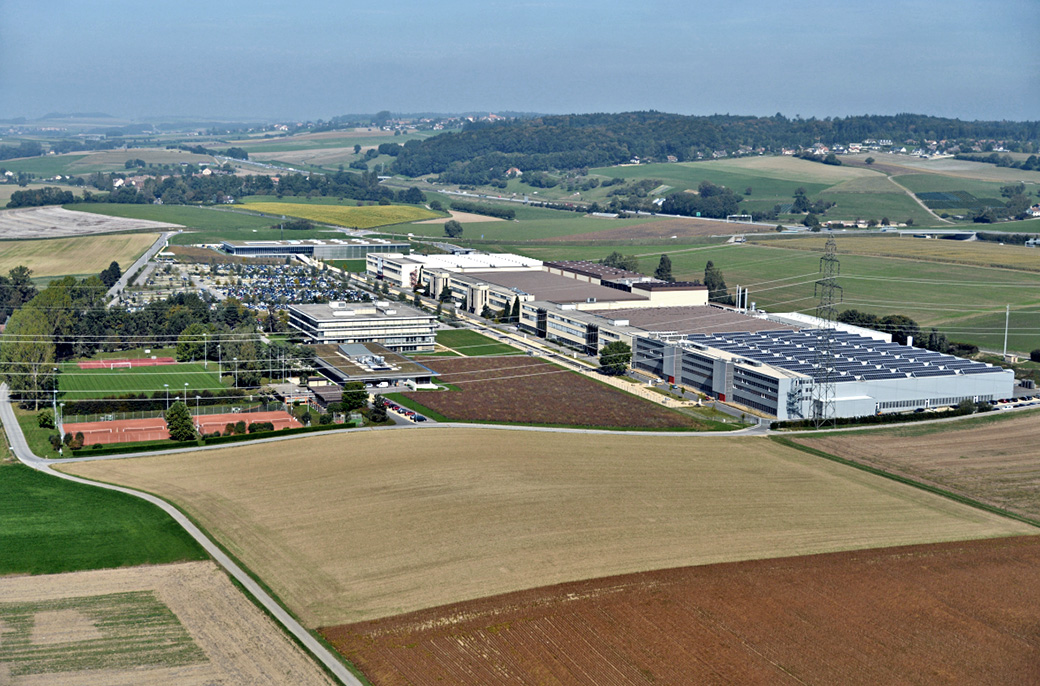 2013
MACHINE DESIGNED FOR THE CHINESE MARKET
The SP 92 FCH hot foil stamper combines high technology and a competitive price.

2013
GYROBOX FOR CORRUGATED BOARD
Corrugated board boxes are produced in the running direction and in a single pass using the pivoting module.

2013
THE FAST AND EFFICIENT FLEXO FOLDER GLUER
The FFG 8.20 EXP ERT flexo folder gluer produces up to 22,000 regular slotted containers per hour at the lowest possible cost.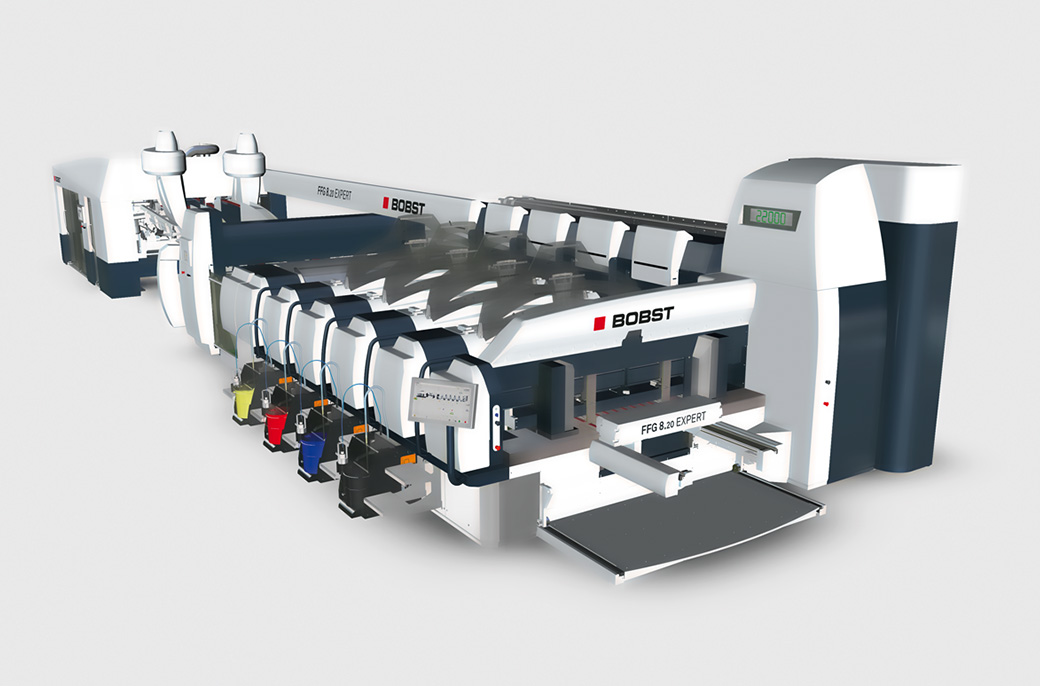 2013
Consumer 3D printers take the spotlight at the
Consumer Electronics Show in Las Vegas.

2014
NEW MODELS
Markets are expanded with eight new models: NOVACUT 106 ER, SP 92 FCH, SP 106 FCH, LILA II, FFG 8.20 DISCOVERY, NOVAFLUTE, EXP ERTFOLD 145/165 and RS 5002/RS 3.0.

2014
ACHIEVEMENT FOR THE GROUP
The Group Transformation Program, launched in 2008, is complete. Its reforms have been implemented so that the company can now grow and enjoy long-term profitability.

2014
The new One World Trade Center
opens in New York.

2015
WORLD PREMIERE: DIGITAL PRESSES
Two digital press prototypes are tested in real production conditions on customer sites.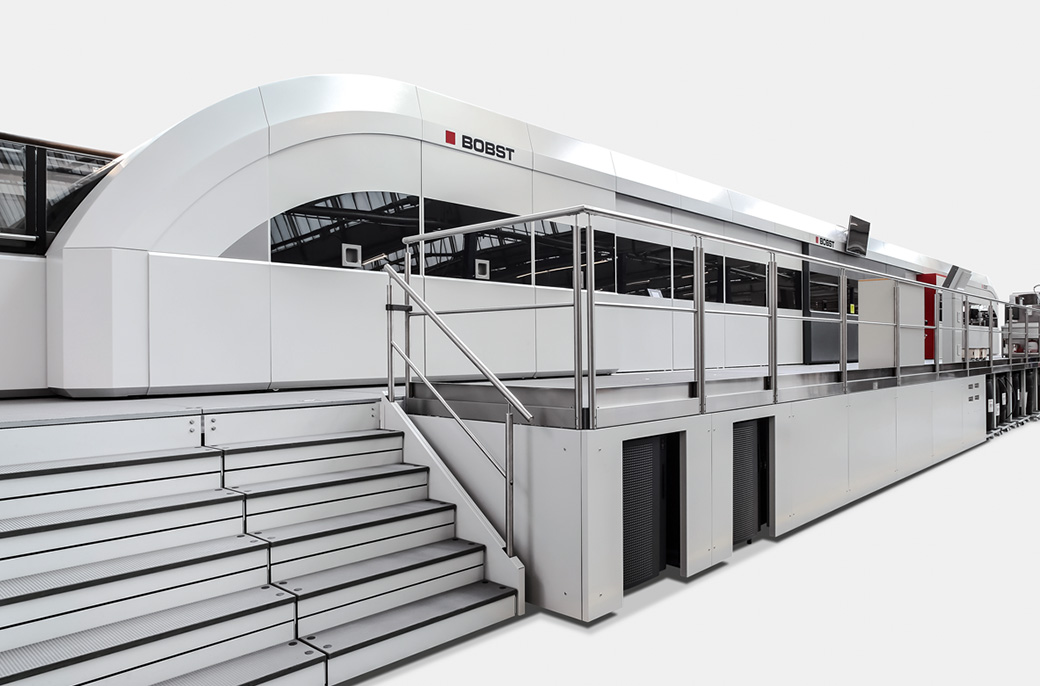 2015
BU Services transformation
Seven initiatives to provide high quality services and develop customer loyalty.

2015
ACQUISITION OF NUOVA GIDUE
Renamed Bobst Firenze and coming under the BU Web-fed, this subsidiary specializes in flexo printing lines and multi-process technology for in-line converting of short runs of labels and flexible packaging.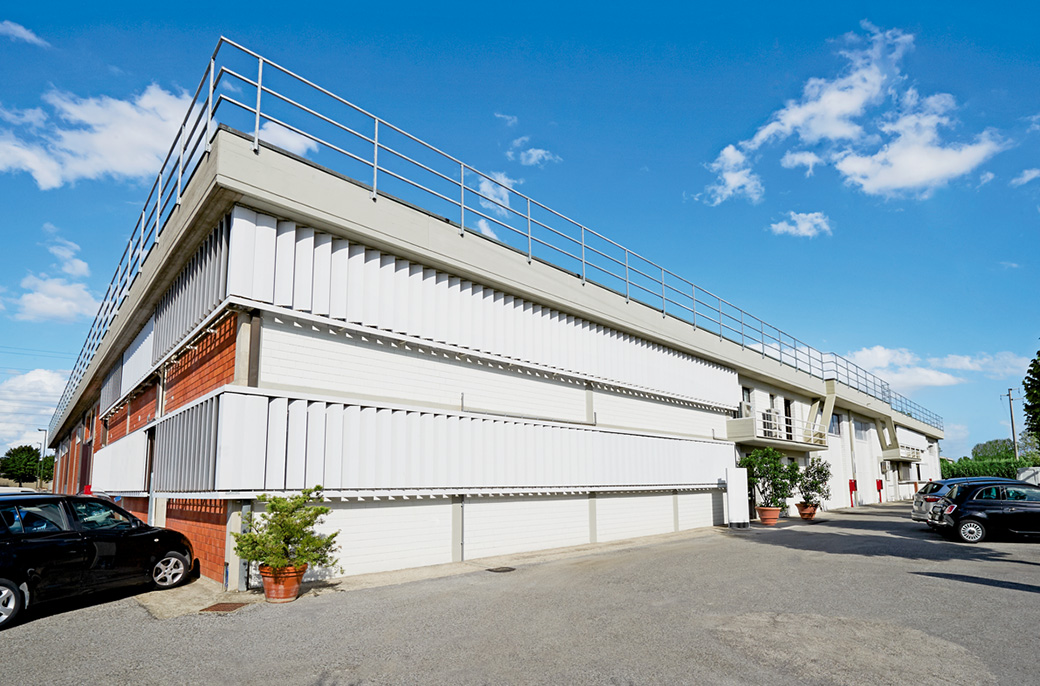 2015
World Expo
opens in Milan.
Group milestone
125 YEARS OF BOBST WORLDWIDE
"BOBST – One Group around the world." On March 23, 2016, Group employees will together hail the 125th anniversary of BOBST. For 24 hours, a series of celebrations has been organized throughout the local entities throughout the world. The festivities will begin in Japan and end in Mexico.

2016
DIGITAL REVOLUTION UNDERWAY
Pioneering technology for the past 125 years, BOBST is now at the forefront of digital innovation. The Group develops multi-process technological solutions to produce personalized, individual packaging on an industrial scale.

2016
NEW SITES WORLDWIDE
Establishment of Bobst Istanbul. Bobst Nigeria opens, covering Central, East and West Africa. The new site, Bobst Changzhou Ltd (BCL), in China launches operations under the BU Web-fed.

2016
INNOVATIONS AND 2016 EXHIBITIONS
At the drupa 2016 and K2016 trade fairs in Düsseldorf, BOBST will present more than eight new machines.